Dear Friends,
We are already into August so that means there are less than 7 months to the next WOOMB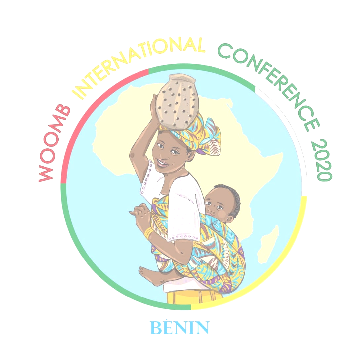 International Conference and Teacher Training Programs in Benin, Africa. https://woombconferencebenin2020.com/en/
Are you planning to join us!  We realise that most people will not be ready to register just yet, but we ask that you think about your plans and whether it is possible for you to be a part of the gathering of the global Billings Ovulation Method® family in Cotonou in March, 2020.
The organisation for this Conference is in full swing, led by Laure and Olivier Salmon and their team, assisted by Gerard and Marie Renard from France.  However, they have a dilemma.  Without any idea of numbers, what size venues will they commit to?  To assist them in this decision, if you are thinking you may be able to attend, can you please send a quick email to salmonlaure8@gmail.com
This will not be seen as a commitment but will help them in their forward planning.  Of course the Directors look forward to meeting up with as many of our teachers and friends as possible.
If you are not able to come, would you consider helping to bring an African teacher to the Conference and Teacher Training Programs?  We have set up a crowdraising site on our GiveNow Donation page.  Go to https://www.givenow.com.au/crowdraiser/public/africanbillingsovulationmethodscholarshipfundbenin
or you can go to the DONATE button on the www.woombinternational.org website or go directly to GiveNow at https://www.givenow.com.au/billingslife and click on the African Scholarship Fund for the Benin Conference or go
Help us to reach our target of $20,000.  Your donation, however large or small will help bring the gift of the Billings Ovulation Method® to couples in Africa.
The Drs Billings had a great love of Africa and spent many months travelling and teaching.  Help us to make their dream a reality by giving this Gift of Love to Africa – The Billings Ovulation Method®.
We hope to see you in Benin in March, 2020.
Gillian Barker          Kerry Bourke           Marian Corkill               Marie Marshell
Directors